The Loon Lady / Sue Rockwood

"Children today need to be kept connected to the natural world if they are to be the thoughtful caretakers of our planet tomorrow. We at Auburn Montessori strive to bring the most innovative specialists to our school to build our children's awareness. Sue's presentation was bright, charming and well thought out. The pictures chronicling little Grapenut's life were exquisite, and the kids were spellbound! A stuffed loon, whistles mimicking their calls, and some movement activity rounded out the presentation. This program is adaptable to all ages, and Sue (The Loon Lady ) is a great presenter!"
Connie Mercier


Director
Auburn Montessori Auburn, NH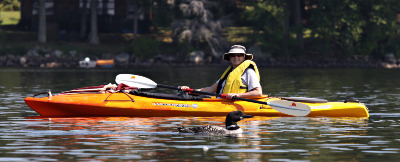 ***To see an amazing short video of some of our Loons and their chicks displaying interesting behaviors....click on the link below: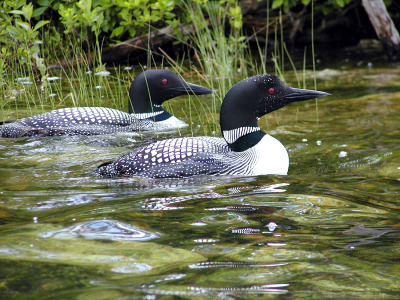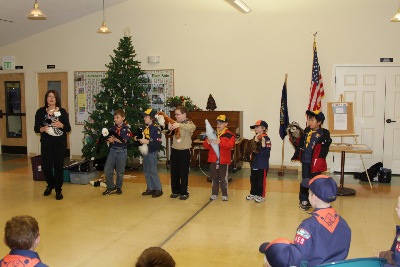 Dear "Loon Lady" /(Mrs. Rockwood), Thank you so much for visiting our Pack & Teaching us about Loons. We had a blast! Your friends at Pack 459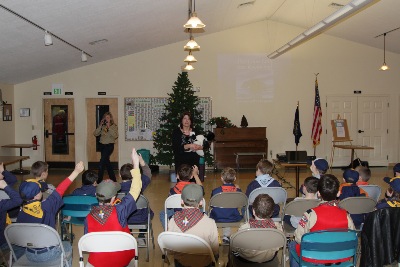 Welcome to our" Kids having "Fun Learning About Loons section! " You have come to the right place, if you are looking for a dynamic, fun, engrossing and thoroughly educational enrichment program about common loons, for your grade school, children's library program, or other children's venue.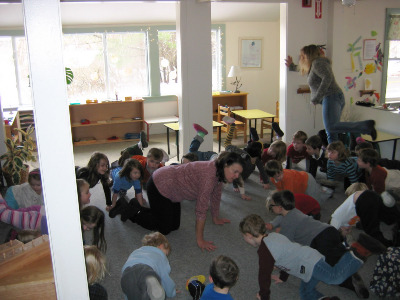 Loon Foot Waggle

Utilizing The Loon Man's spectacular loon photography in her multi-media shows with time lapsed features and amazing video clips, along with unique loon props, The Loon Lady educates all ages of children about these very fascinating birds. Sue's many observations in the field studying and observing loons, combined with Sue's 25 year educational teaching background, make for fun presentations that are not only engaging, interactive, but thought provoking as well.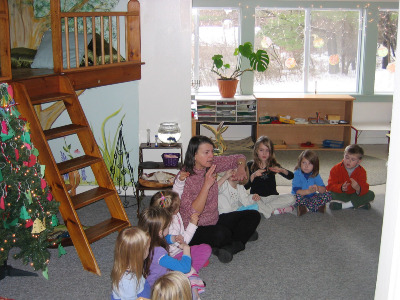 Loon coming up for air, using it's bill like a snorkel, tricky loon! Find out why.........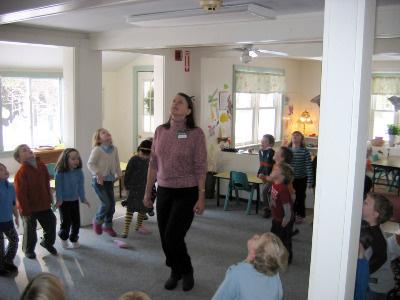 Loon Penguin Dance, Watch Out!

Programs complement science curriculum frameworks and feature loon biology, behaviors, environment, migration patterns, and the many conservation challenges that loons are particularly faced with for their survival today.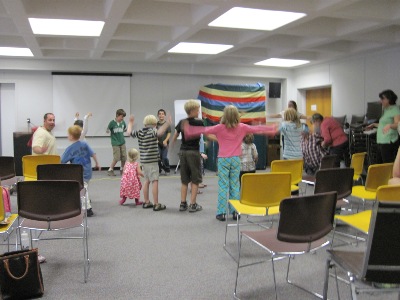 The Loon Water Ballet!

I would highly recommend this program to anyone!! Sue "paced" things well, using a mixture of quiet sitting and active parts. The slide show was very interesting, and the photos were exceptional! Many parents were very impressed with how much their kids retained and learned. The kids really enjoyed the outside activities, and had great thoughtful questions at the end. Again, I'd highly recommend this program to anyone. If you have questions please feel free to contact me.

Sue Matott/Children's Librarian /Pillsbury Free Library, Warner, N.H. 7/10/10

Description of Programs / Program Category: * Animal Programs * Educational Programs * Storytellers * Animal Science Education


Common Loons! Diving Into Their World
Audience: all ages but best for ages 7-13

An interactive fun game program sure to engage and captivate all audiences with unusual behaviors of loons. Learn about how loons talk to one another and what that haunting cry really means, find out how deep they can dive, and what special thing they do while under water, and Watch Out_learn what it means when the loons do their penguin dance, and more. Fun and educational!

Group Size: no limit
Program Length: 50-60 minutes

Audience: Children 10 and up

Loon Rescue


KEEPING LOONS SAFE AND THE MANY DANGERS THEY FACE FOR SURVIVAL

Get an in-depth and eye opening account of all the many challenges loons face today in propagating their chicks and having them live to full adult hood. For example did you know that a seemingly innocuous little fishing sinker could be particularly harmful to the health and survival of loons? Find out why and what steps we can all take to help protect these magnificent creatures. Children will participate in several hands on activites that explore these areas.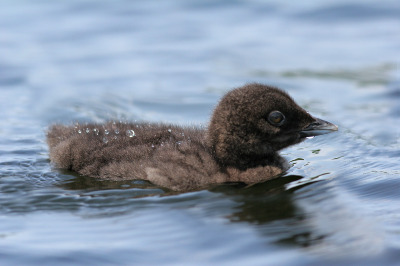 Baby Loon Grapenut 4 days old! Be forewarned he steals hearts of all ages!




ADVENTURES WITH GRAPENUT Very Popular Program!


Audience: Children Best for 7-10 years of age and Adults are welcome too! Program Adaptable to younger ages too if need be.


Group Size: open
Program Length: 45-60 minutes


You don't have to be a kid to enjoy the very entertaining and true story of "Adventures With Grapenut"

Diving in! A peek into the life of a loon from all stages of growth- chick to juvenile to adult loon. Come on a journey with Grapenut the young loon, a true story. Children will be a rapt audience and come away with new insights, respect for and understanding into the day-to-day life of the Common Loon. Children will learn and marvel at all the fascinating facts and amusing anecdotes about loons. For example: hear why loons having heavy bones makes the loon's landing on the water more like a controlled belly flop, than the graceful landings of ducks! Hint there may also be another reason! Audiences will be amazed with the many up close and personal Loon photos that depict such clear details and provide such keen insight into what makes loons such unique birds! Grapenut the young loon will capture children's attention and hearts with his often surprising and startling actions growing up and as he interacts with his adopted human friend. After the show, children will greatly enjoy participating in hands-on loon activities that clearly demonstrate what makes this living dinosaur such a unique and special waterbird.

All audiences Love the story of Grapenut!




Cleaning up the Loon's Environment / Kids Help the Loons Survive and Thrive

Audience: 3-6 years Group


Tailored for children 6 and under. The Loon Lady takes children on an enlightening journey into more of the fascinating behaviors of the loons. We will explore why the loon's greatly need our help and what we can do to help them survive and thrive! Children will have great fun and delight in following along with the Loon Lady as she demonstrates some newly discovered loon behaviors and the many loon calls for the children to mimic.This is a fun and engaging way for young children to learn about animal behavior while enhancing and practicing their observational skills. What does it mean when a loon does "Oaring" and the Penguin Dance, and why is this so important to know?

Cleaning up the common loon's habitat! A favorite fishing acitivity!

Many surprising and fun explorations are in store for all children with this program sure to enlighten and please!


A fabulous lively and thought provoking discovery, chock full of hands on participation for all, within an educational science curriculum framework . Children will come away with a very clear understanding of the importance of what it means to be a champion and good steward of the earth for the loon's survival, and how this all relates to their world. ( Can be adapted for indoor as well)



Loony Loon Behaviors for Kids
Program Category: * Animal Programs * Educational Programs * Storytellers *
Audience: 3-6 years
Description:
It's Loony Loon Behaviors for kids! This presentation, featuring spectacular close up images of the common loon, while telling the amazing true story of "Adventures With Grapenut" Chronicling a loon chick from 4 days old till it's juvenile stages until the time it migrated in fall. Children will be astounded at what it is like growing up as a loon chick and what loony behaviors it displays. Even the youngest children will be captivated with the story of Grapenut.
Group Size: 40 maximum
Program Length: 35-40 minutes

*** PLEASE NOTE THERE WILL BE NO LIVE LOONS IN ANY OF THE SHOWS. COMMON LOONS DON'T SURVIVE WELL IN CAPTIVITY, EXCEPT FOR VERY SHORT PEROIDS OF TIME! THANK YOU FOR YOUR UNDERSTANDING!

For grades: Pre-K - through 12, adults, seniors

Touring area: NH, MA, ME, VT - Travel fees apply, possibility of additional states, please contact us.



Fees: K and under

$225.00 for one program

$425.00 for 2 programs same day

1st grade - and up

$300.00 for one program

$550.00 for two programs same day

***Sue donates a portion of the proceeds from every program to:

"The Loon Preservation Committee" in Moultonborough, N.H. Our Common Loons are on the Threatened Species List and need much help to maintain healthy surviving populations! To see more check out :

MORE TESTIMONIALS

Sue Rockwood, aka "The Loon Lady", presented a fun and fact-filled program on a truly fascinating bird, the common loon. Mrs. Rockwood's interactive style kept an audience of five to ten-year olds rapt on a hot summer afternoon. I highly recommend her informative and engaging program for elementary schools and libraries.

--Jane Malmberg, Asst. SupervisorChildren's Services ,Newton Free Library, Newton, MA 5/11


Sue Rockwood, "The Loon Lady", visited the Seabrook Library on September 22, 2011. She arrived with plenty of time to set up before the program was scheduled to start (although they used our projector screen, they were otherwise completely self-contained).

She and her husband John set up a beautiful slide show with music and loon calls to tell the story of Grapenut, a loon chick who they were able to watch develop. Sue told the story, perfectly timed to fit with the slide show. After the show, there were predator puppets for the children to use and guess which was most dangerous as well as stuffed loons so they could point out the manufacturers' mistakes (which they could after the show!). They were thrilled to run and flap along the loon "runway"--a length of cord showing just how long a loon needs in order to get airborne. The children watched the slide show with great interest and were immediately absorbed in the activities. They had a chance to ask questions and did so. Sue and John
were able to provide accurate and clear answers. Both of them are easygoing and knowledgable with a clear passion for their loons. This was an excellent program and I would not hesitate to invite them back.
I hope you have a very busy winter!
Thanks again for visiting us,
Lisa

Lisa Michaud/ Children's Services/ Seabrook Library, Seabrook, N.H. 9/22/11

We just had a most fascinating presentation from the Loon Lady. She held the interest of our 3-5 year olds with a story of a baby loon that took place in our own back yard..or should I say "lake". She told the story of Grapenut, the baby loon, with beautiful pictures accompanied by sounds of loons. Sue gave a wealth of information on their level. After a question and answer time she had all the children do physical activities relating to a loon, afterwich I saw some children incorporating these moves as they were playing on the playground, and, can you believe, loon games!
I would highly recommend Sue for your children's program it was a fun and informative program and I believe the information will stay with them for a long time!!!

Carol Earle

Director of Sonshine Preschool and Day Care, Derry, N.H. 4/6/11

Good Morning,
Thank You so much for the photos! Even more so, thank you for the visit. I am sure that Rainbow Workshop must have seemed very small to you, but you would be amazed at what we have done in our classroom. I am a big beliver in quality, not quantity. As you can see when you have visited our website the many things we have done and now it is nice to include your visit and what we have learned about loons to our list!
The visit was well received by our youngsters and parents as well. Their interest has been peaked and now they are asking all about loons , and can we see them, can we hear them, i bought a little one that makes the call, and it is very distinct for the children to identify with.
The photographs are just gorgeous and added so much on a large screen for the children to sit and look at as you were telling the story.
Thank You so much for teaching us all about this bird . What a great story!
I hope we will meet again and look forward to another visit in the future.
Enjoy your day and again, many thanks for a great visit.

Beth Lawton, Director, Teacher, Rainbow Workshop and Learning Center, Assonet, MA. 10/711



Kids learning about common loons and having fun engaged in the " 5 Laughing Loons Song and Play! "

"Sue Rockwood, aka "The Loon Lady" , kept a mixed-age audience fully engaged for an hour at our public library last fall. Sue's presentation features beautiful slides accompanied by her engaging narration and she conducts fun 'floor exercises' for the crowd (such as the foot waggle and walking a rope the entire distance a loon needs to take off for flight) which demonstrate loon physiology in a very physical way." A Great Show!



Lisa R. Bearce, Children's Librarian

Peterborough Town Library
2 Concord Street
Peterborough, New Hampshire
603 924-8040

lbearce@townofpeterborough.us

Dear Sue

Thank you for the loon presentation at Dunbarton Elementary School yesterday. All the students and teachers greatly enjoyed your show and I think we all learned something new about these beautiful birds.

Sincerely,

Amy Spencer, DES School Librarian 4/14/11